Red Raider Battalion Spring 2021 Drill Competition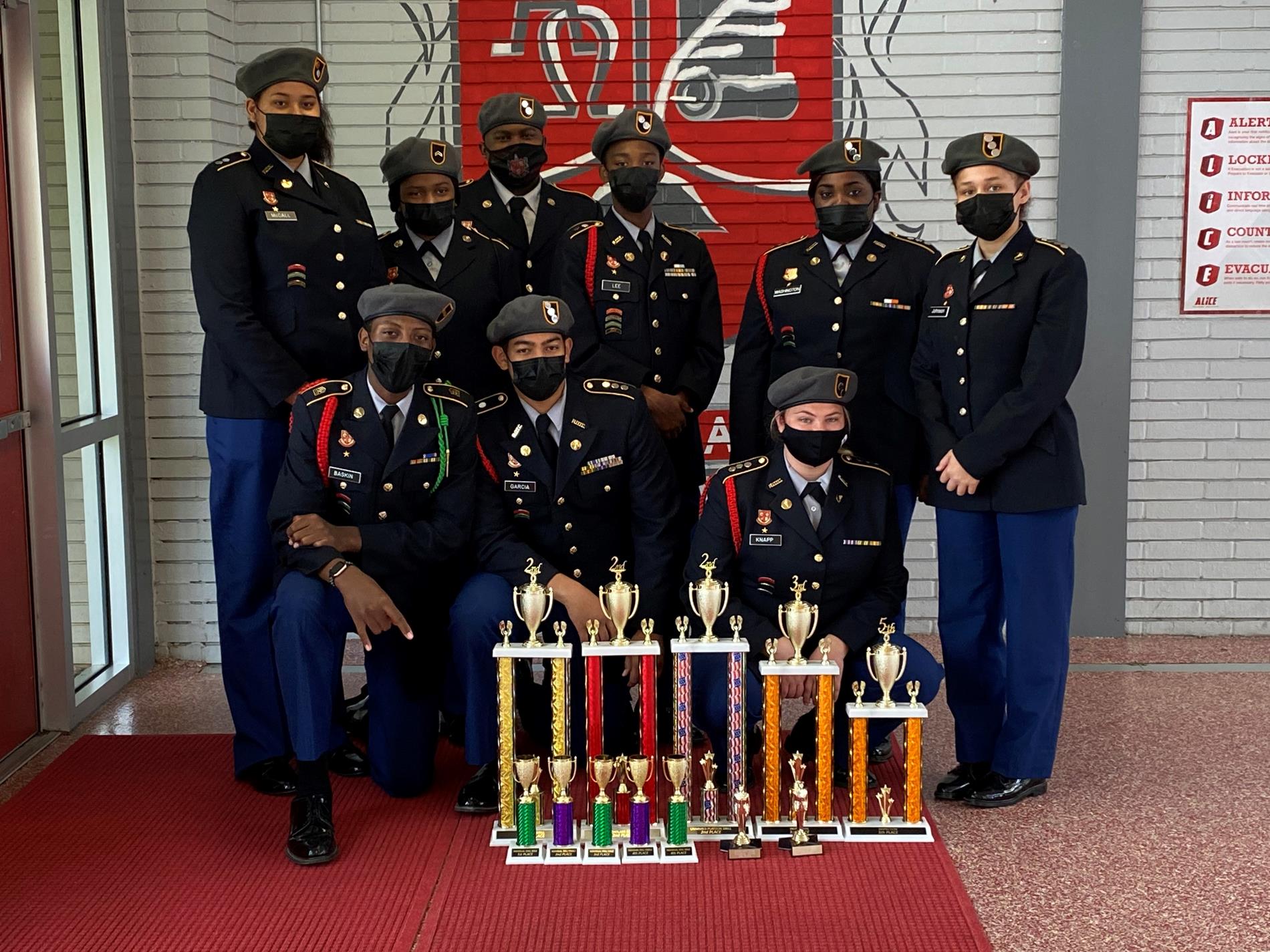 ---
The Red Raider Battalion had an outstanding day at the Spring 2021 Drill competition held at the Fair Grounds on March 24th.
Cadets, led by Drill Commander Brodrick Rodgers, Battalion Commander Jacquirius McDowell and Battalion Command Sergeant Major
Zerrick Baskin competed in multiple events including unarmed drill, color guard, freshman unarmed drill, and individual "knock-out" drill.
By the end of the day, the mighty Raider Battalion took home 5 team trophies and 7 individual trophies including second place finishes in unarmed
Platoon Drill and unarmed Squad Drill and first place overall for individual drill by Cadet Johmarrian Brasley!