Aviation News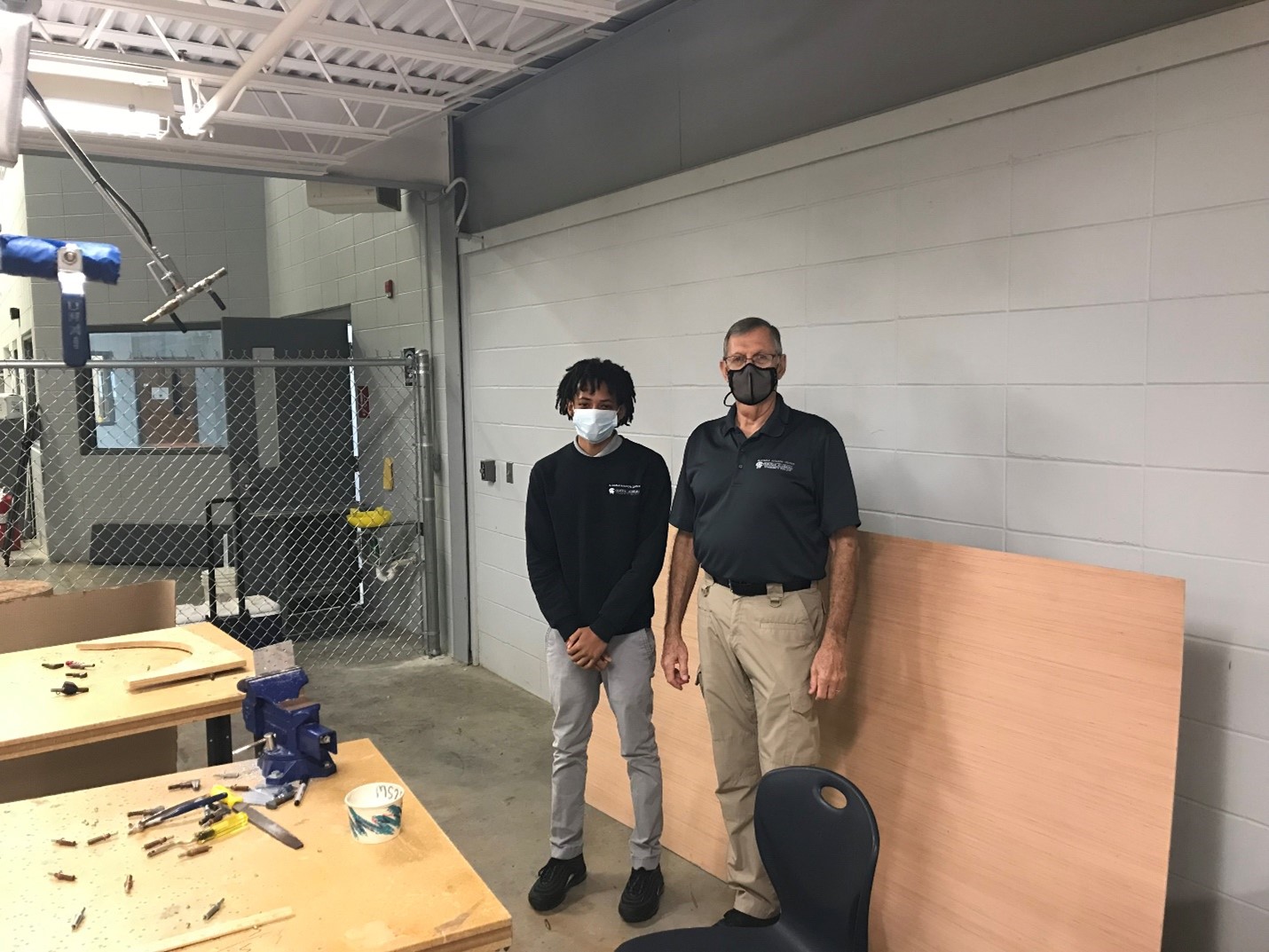 ---
Congratulations to J'Shun Brewster, PHI THETA KAPPA (PI PSI Chapter) International Honor Society newly inducted member (Coastal Alabama Community College).
Phi Theta Kappa is the only nationally recognized honor society for Junior and Community colleges. It stands for excellence in academics at the community college level and strives to aide in both campus and community projects as well as to bring together those students who take pride in excelling academically.
J'Shun is a proud member of the Aviation/Aerospace Signature Academy.
#Academystrong
Pictured – J'Shun Brewster, Ben C. Rain student and Dr. Dave Mosow, Coastal Alabama Community College Instructor