Ben Cato High School Library and Media Center
The Ben Cato High School Library and Media Center consists of three areas: the Circulation Library, the Reference Library, and the Collaboration Lab. Regular hours of operation are 7:00 am to 2:30 pm. To find materials in the reference and circulation libraries, ask Mrs. Sanders for assistance.

Books are circulated two weeks at a time with a limit of 3 books. Materials can be renewed twice. Students must have a pass to the library during regular school hours, unless they are visiting during their lunchtime.

Check out the helpful links posted under STUDENT RESOURCES on the bottom of this page and provided on the Links page. These resources are invaluable tools when doing research, homework, or just wanting to find a good book.

To schedule a class visit to the library, check the calendar link on this page and see Mrs. Sanders.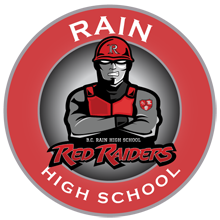 Contact List
Contact Name
Department
Job Title
The mission of the B.C. Rain Media Center is to promote the effective use of ideas and information for college and career readiness by:
Ensuring access to electronic and print materials.
Collaborating with students and staff across the curriculum.
Providing instruction and professional development on educational technologies.
Empowering patrons to use and produce media in a variety of formats.
Fostering a lifelong love of reading.